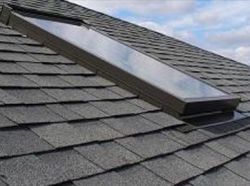 A skylight is a great way to bring more natural light into any room in your home and adds a new dimension to the decor of your living or working space. If you're thinking of having a roof skylight installed in your home, call or e-mail us at William Arsenault Contracting for a free estimate. We've been installing new skylights and replacement skylights in Manchester-area homes since 2004, and our professional experience spans four decades. Count on us for precise workmanship, superior value, and unwavering quality.
As seasoned roofing contractors with an A+ rating from the Better Business Bureau, we work hard to provide you with some of the best skylight installation services in town. We're a family-owned company that takes pride in the high standards of our craftsmanship and the scores of favorable online customer reviews we've garnered over the years. We're committed to total customer satisfaction and we stand behind our services with a lifetime workmanship warranty. That's the kind of quality assurance that distinguishes us from other skylight replacement companies in the Manchester area.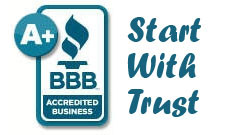 When you choose William Arsenault Contracting, LLC, as your skylight installation specialists, you get the benefit of our experience and the attention to detail that comes with every project we do. Our craftsmen take the necessary steps to ensure a secure fit and a waterproof seal with every skylight installation. That way, you don't have to worry about rain leaking into your home or warm air seeping out. A lot can go wrong with an improperly installed skylight, so keep your home safe by bringing in our experts!
Roof Skylight Installation
Skylights are available in a variety of size and styles, enabling you to achieve a range of different decorating and lighting effects in your home. At William Arsenault Contracting, we have the experience, product knowledge, and home improvement skills to create the optimal effect you're looking for with your new roof skylight. Give us a call today to get the project underway.
We'd be happy to provide you with a free estimate and answer any questions you might have about installing a roof skylight. Our prices are reasonable and our commitment to excellent service and high-quality craftsmanship is second to none! "We do every job as though it were for ourselves" is our mission statement, and it shows!