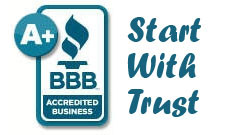 Residential roofs can last for decades, but time has a way of flying by when you're busy raising a family and juggling a dozen other priorities. Here are some of the telltale signs that your roof needs to be replaced in the very near future:
Ceiling stains and leaks
Missing roof shingles
Damaged, curling, or broken shingles
If you're interested in a free estimate and complimentary roof inspection, give our roofers a call today at William Arsenault Contracting, LLC. With over 40 years of experience as roofing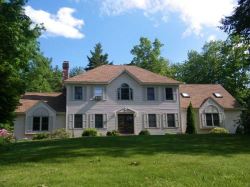 contractors, we have the skills and product knowledge to provide you with a new roof that will look great and stand the test of time. As a matter of fact, we include a lifetime warranty on workmanship with all our roofing installation work. That means you can trust our team for the top-quality roof you deserve.
William Arsenault Contracting is a family-owned business that takes pride in the quality of our workmanship and the durability of the roofing products we use. "We do every job as though it were for ourselves" is our mission statement, and this commitment to exceptional quality and service shows!
Whether you choose the traditional look of asphalt shingles or the watertight protection of flat rubber roofing, our conscientious and skilled roofers will make sure the final product lives up to your highest expectations. Our goal as professional roofers is to provide you with some of the best value and customer service in the Manchester area. We'll take the time to answer any and all questions you might have about three-tab asphalt shingles, architectural shingles, and rubber roofing options to ensure you get the best material for your roof design, budget, and other requirements.
Roof Inspection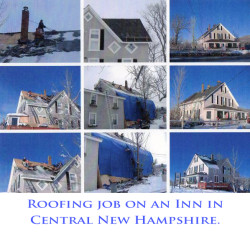 As part of the free estimate and roofing inspection we offer, we'll examine the condition of your shingles and the overall soundness of the underlying structure. Our recommendations and price quote will be based on the square footage of your roof, the results of our roof inspection, and the type of materials you decide to use. Our roofing contractors will give you an honest and accurate appraisal of the condition of your roof and what it requires to remain viable in the long run. It's impossible to accurately assess your needs without a comprehensive roofing inspection, so bring in our pros for thorough analysis, fair pricing, and roofing done right!
As our A+ rating with the Better Business Bureau indicates, we're a roofing contractor that prioritizes quality, customer satisfaction, and outstanding value. Our dozens of favorable online customer reviews reflect our strong commitment to superior craftsmanship and living up to the highest standards in the roofing industry.
If you're looking for a professional roofing contractor in Manchester or environs, you've come to the right place. Contact us via phone or e-mail to get started today.