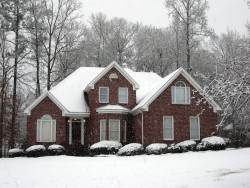 Every time there's a heavy snowfall, area homeowners get concerned—and with good reason. When wet, heavy snow and ice start piling up on area roofs, there's always the risk of roof damage or even collapse!
If you're looking at a roof full of snow, and wondering what to do about it, we have the solution. At William Arsenault Contracting, LLC, we not only offer some of the best roofing installation services in the Manchester area, but our staff also provides expert roof snow removal help during the winter months. By calling us when heavy snow starts weighing down your roof, we can prevent potentially serious damage to your home. Our roof snow removal team can also remove ice dams to help you avoid leaks and premature roof deterioration. Providing comprehensive solutions for roof snow and ice, we're here to help protect your home.
Effective Snow Removal Service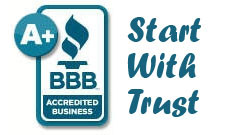 As a family-owned roofing and snow removal company, we go the extra mile to be there when you need us. During those periods when the ice and snow seem to be coming down continuously, it's not unusual for a huge volume of snow to accumulate on your roof in a relatively short amount of time. When that happens, you can depend on us to safely remove the heavy accumulation of snow to keep your house safe. As experienced roofing professionals, we also have the knowledge to assess the condition of your roof and let you know if any issues need to be addressed.
Since William Arsenault Contracting was founded back in 2004, our top priorities have been providing Manchester-area residents with superior service and top-quality workmanship. In fact, our mission statement is "We do every job as though it were for ourselves." Whether you need us for roof snow removal or other roofing work, our team of professionals always strives to get the job done efficiently and as soon as possible—especially when heavy snow accumulations threaten the structural integrity of your home. As an added service to folks with other snow removal problems, we also provide snow blowing service to help keep your driveway and walkways clear and passable.
Call Our Roof Snow Removal Contractors!
Be ready for those New England blizzards by calling our roof snow removal specialists at William Arsenault Contracting, LLC. With an A+ rating from the Better Business Bureau and a commitment to providing some of the most dependable snow removal service in town, we're the company to turn to when heavy snowstorms start pummeling the region. Give us a call for all your roof clearing and residential snow removal needs.