About Us
William Arsenault Contracting, LLC, is owned and operated by Bill Arsenault.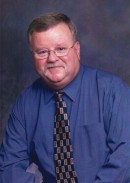 Born to a working class family in 1950, Bill grew up in a small factory town in western Massachusetts. From a young age, he learned to work hard to earn what he wanted, selling blueberries to buy his first bike (at age five). He bought Christmas presents for his family by making and selling wreaths and developed an understanding of the importance of good customer service by working at his father's full-service gas station (every hood was popped and every fluid checked). By his teenage years, Bill knew firsthand about the American Dream.
The influence of an older brother and older friend inspired Bill to pursue a college education. After hearing stories of how "A" grades in high school translated into "C" grades in college and how professors were often authors of the books taught in their classes, Bill was fascinated by the idea of attending college. Despite being an underachiever in high school, Bill was president of both the Student Council and the Future Teachers of America organizations. Through his participation in these groups, he refined his goal of attending college into a way to become more educated, and as a way to share education with others as a teacher. Even today he says, "I majored in English because I was naturally good in math." College offered an opportunity to find balance. Following college, Bill taught for two years.
In the early 1970s, Bill worked as part of a friend's recently launched architecture business. This work tweaked Bill's interest in construction, but life took him into the business world first. Combining his longstanding work ethic with his education, he built businesses into successful profit centers, primarily in the Northeast. He also got married, had three children, got divorced, and became a single dad with full custody of his children before life brought him back to the construction industry with the founding of William Arsenault Contracting.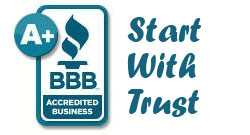 Seeking to serve others through roofing and other home improvements, Bill brings his work ethic, integrity, and respect for others to his own company. He is proudly an accredited member of the New Hampshire Better Business Bureau (Torch Award Winner) and Cambridge Who's Who Executive, Professional and Entrepreneurial Registry. He also participates in many local charities and organizations.
Our Mission Statement
"We do every job as though it were for ourselves." Do what you say. Be punctual. Be cordial. Be attentive to detail. Be communicative; listen. Always keep the client's budget in mind. Work hard and intelligently. Be honest. "Do unto others as you would have them do unto you."